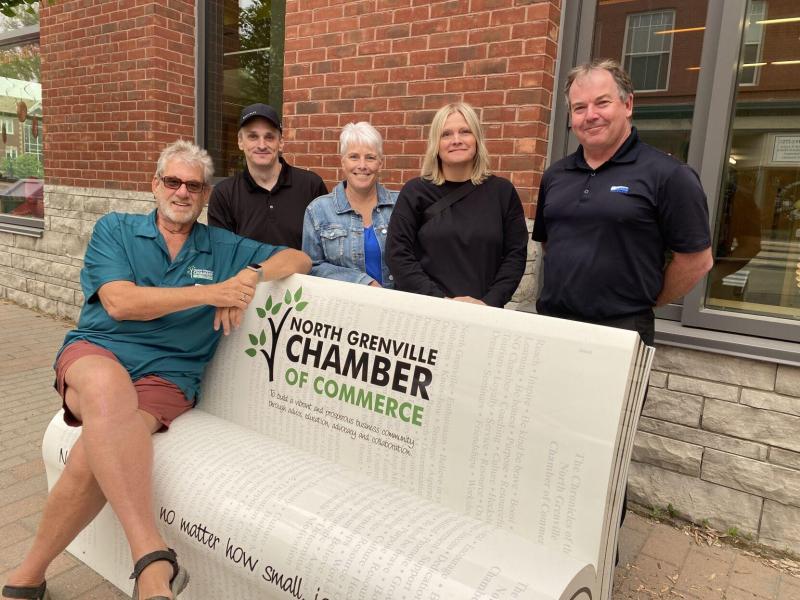 The North Grenville Chamber of Commerce (NGCC) secured funding for new benches throughout the municipality — including two next to the North Grenville Public Library on Prescott St. — along with bike racks, bike repair kits and a kiosk. Pictured, members of the NGCC board of directors sit on one of the new book-shaped benches that were installed on Friday, May 19. From left: Andre Rancourt, Scott Waldron, Tina Murray, Karen Quigley and Allen McEvoy. - Jennifer Westendorp/Metroland
The North Grenville Chamber of Commerce (NGCC) is hoping to bolster tourism opportunities with its latest beautification project. The organization secured a $79,000 grant last year to purchase and install new benches, bike racks and bike repair kits throughout the municipality. The dollars are from the South Eastern Ontario Regional Tourism Organization (RTO 9), as part of the Government of Canada's Tourism Relief Fund delivered by the Federal Economic Development Agency for southern Ontario (FedDev). 
To read the entire article, click here!