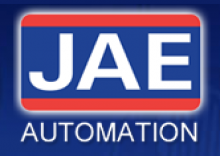 M2M Discount: 5 % off Service only
Founded in 2000, JAE Automation has built its reputation on the successes of its clients. By investing in long term relationships JAE has grown steadily into a leadership position in the shop floor automation world.
We view every prospective client as a lifetime client and it shows. We are willing to go the extra mile, we pay particular attention to detail, we function with the highest levels of professionalism and integrity, and we do everything we can to provide our clients with exceptional value. It's all designed to make the JAE experience one you will choose again and again for your manufacturing automation needs.
We have assembled a team of skilled experts in a variety of automation specialties who are ready to consult with you to identify your needs and design a strategy to work with you toward solutions.
Contact us to get started. For details on our specific expertise and areas of service, refer to the services tab on our websitem
Address
701 South Gower Drive RR#3
Canada
Contact JAE Automation